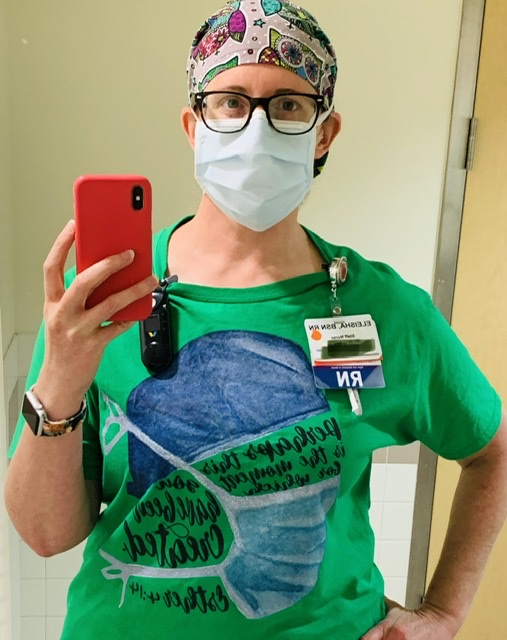 Hello my friends! It's been awhile. I have been doing life, one day at a time…or in fourteen day increments. It's been an interesting year, as many of you know, and we're still learning to navigate things. It's now heading into flu season and we haven't closed out COVID yet. Unfortunately we are actually seeing a spike again in COVID cases. I have opted to stay out of large groups to the best of my ability. There was a major spike in my hometown, so I therefore opted not to attend my great aunt's funeral to keep my exposure to a minimum.
Is it fun to limit activities? Is it fun to keep your circle of people that you are around to a minimum? Is it fun to wear a mask all the time? NO. A big fat resounding NO. Well actually…I am not big on crowds or large groups prior to COVID so for me I get to actually live my life more harmoniously with a good excuse. <smile> But seriously, for those who thrive on interaction with people this time is compounding other winter time woes — depression, anxiety, stress. And for those that deal with this on a daily — healthcare workers, teachers, parents that have become teachers, individuals that have lost their jobs to restructuring, people that have a new office (at home), people who are working short handed; In other words 'everyone'. They are seeing a spike in burnout, which in turn will also compound the 'normal' winter woes.
So, how can we battle this? How can we work together to try and get a life back that looks half-way 'normal'. How can we support those that are facing the 'woes'? First and foremost — BE NICE! You have NO IDEA what the person you're dealing with is dealing with. No one has a life that is 'normal' at this point in the year of 2020. It is basic human decency to be nice. The Golden Rule – "do unto others as you would have them do unto you".
Secondly — wear a mask. <home alone face here>. Does it help? Who knows. There are pros and cons, and science and debunked science. But if someone wears a mask, and it keeps their spit from landing on areas outside of their personal radius — then I say 'more power to the mask'. I grew up in a town that sits on a river, and we played on the river all the time. I now kayak and go out on the river as an adult. One item that was and still is part of my 'pack' that I take is a life jacket. Growing up we wore one while riding in the boat; it was a safety measure. Did everyone wear one? No. Did we wear one all the time? No. Does a life jacket 'always' prevent harm/death? No. Mask fall into the same category; not everyone wears one, they are not worn all the time, and they may or may not prevent harm.
As a nurse I have worn a mask prior to COVID in rooms that I felt could possibly present harmful germs to me if I inhaled them or got them in my mucus membranes. I used the mask as a safety measure, like unto a life jacket. Now as a nurse I wear a mask (to protect myself and others from my own germs), I just wear it more often than into a patient room. Like all the time. Unless I am with my circle of people, or outside and can social distance.
I know there are so many people who have went the total opposite of fear and have started shaming people and telling them to "get a clue" that they are just being sheep and following the crowd. To those people…please refer to the first thing above — be nice; and secondly, even if it won't save you every time would you not still wear or at least have a life jacket within reach? What is seriously the harm of wearing a mask?
I have been against the fear of COVID from day one. I am still against the fear of COVID. And yes, my family (personal and church) has been affected to the point of death from this virus; so it's not that I have not been personally affected. I have. It is real. It is still active. Be smart. Use your "life jacket" (mask) to protect yourself. Be nice. We will eventually be on the other side of all of this, we will be stronger for it.
Make your mask part of your pack…because it is like a life jacket, it could save your life.
Until later…I am living my life…enjoying staycation (my third this year)…and wearing my 'life jacket' to protect myself and others.
ERM