Day three!!  I've had the opportunity to experience a lot in a few days.  I went to my 'tv foodmaps' app while enjoying the quiet of the morning to scope out some places to eat.  I chose the Magnolia Pancake Haus for breakfast, from the Diners, Drive-Ins, and Dives show with Guy Fieri.  When I initially looked it was a twenty minute wait, by the time I got ready to go it was an hour wait.  LOL…The early bird does get the worm.   It I went ahead and put my name in and looked over the menu.  At this time I found the one downfall of traveling alone — only being able to order one thing.  EGHAD!!  My family is one to order several different items, then we pass the plates so everyone can taste the items; I may end up looking like someone enjoying their last meal.  
I kept myself from ordering one of everything I wanted, I settled on smoked turkey hash and the Pfannekuchen (which is their signature dish).  After eating way more than I should I headed downtown to see the Alamo.  It wasn't as bad as the four corners in Utah, but it was a little non climatic.  They line you up and wind you around to go in the front doors of the chapel, that you are NOT ALLOWED to take photos in (the only non commercialized building).  Then they have a garden outback with areas of learning set up with individuals in period gear.  It was very pretty, and the reverence of what actually transpired here would be better grasped if viewed earlier in the day without so many people milling around.  But I can say I've been to the Alamo.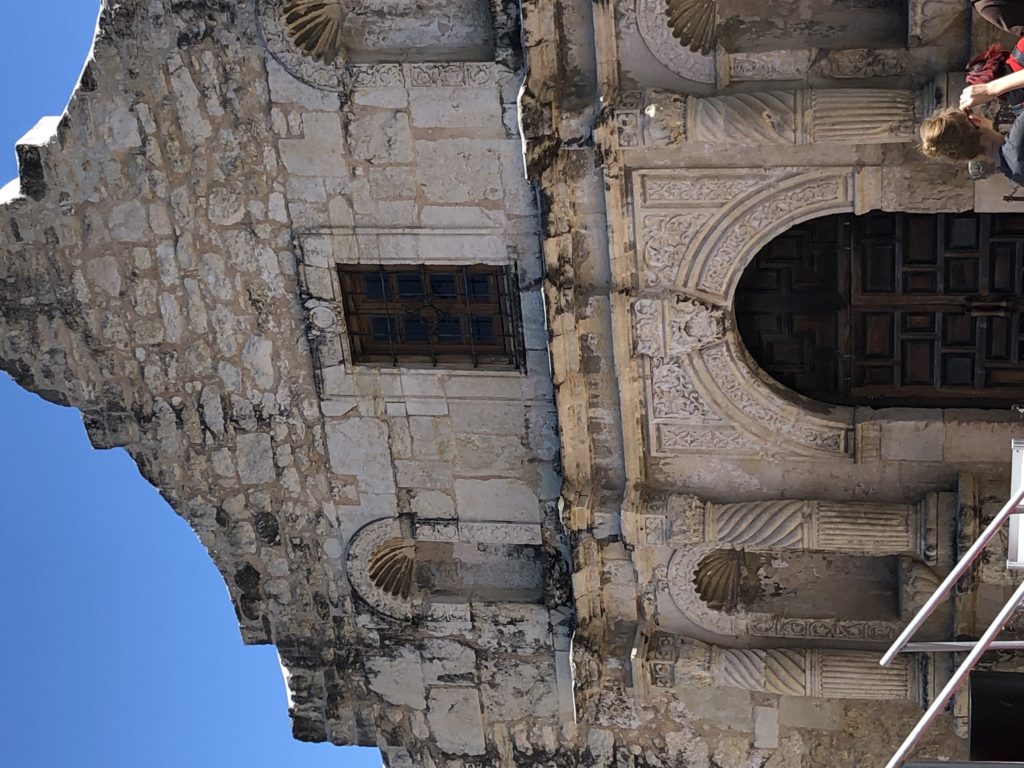 After spending time at the Alamo, I walked around downtown and took in the Riverwalk.  People were EVERYWHERE!!  A ton of restaurants and live music spilling out into the walkway, and the calming river going through the area.  It was pretty, and had a ton of shops…and people.  Did I mention there were people?  I am not sure if it's always this crowded in the city or if it being Fiesta and Easter weekend if there are just extra people.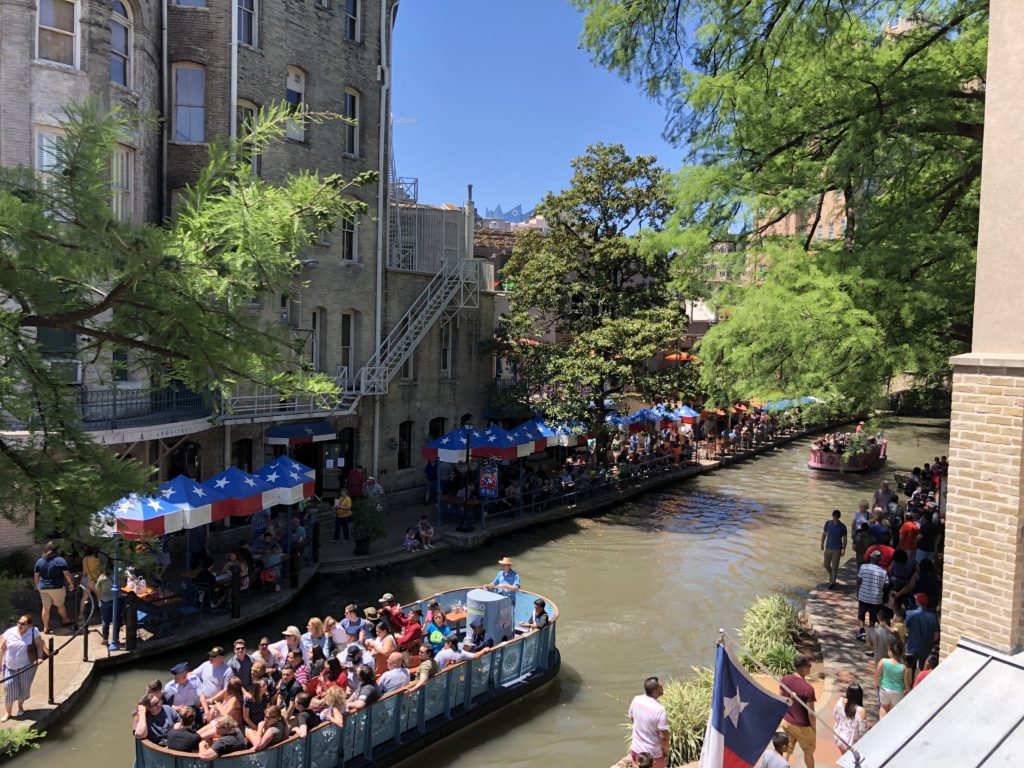 Prior to going downtown I ran by Wal-Mart to return some stuff I had purchased in case my suitcase didn't arrive and to purchase some Texas needed items…sunblock and a floppy hat.  My pure Irish complexion is getting a little red. <LOL>. So I was a true tourist today, I normally attempt to blend in but today I did not care.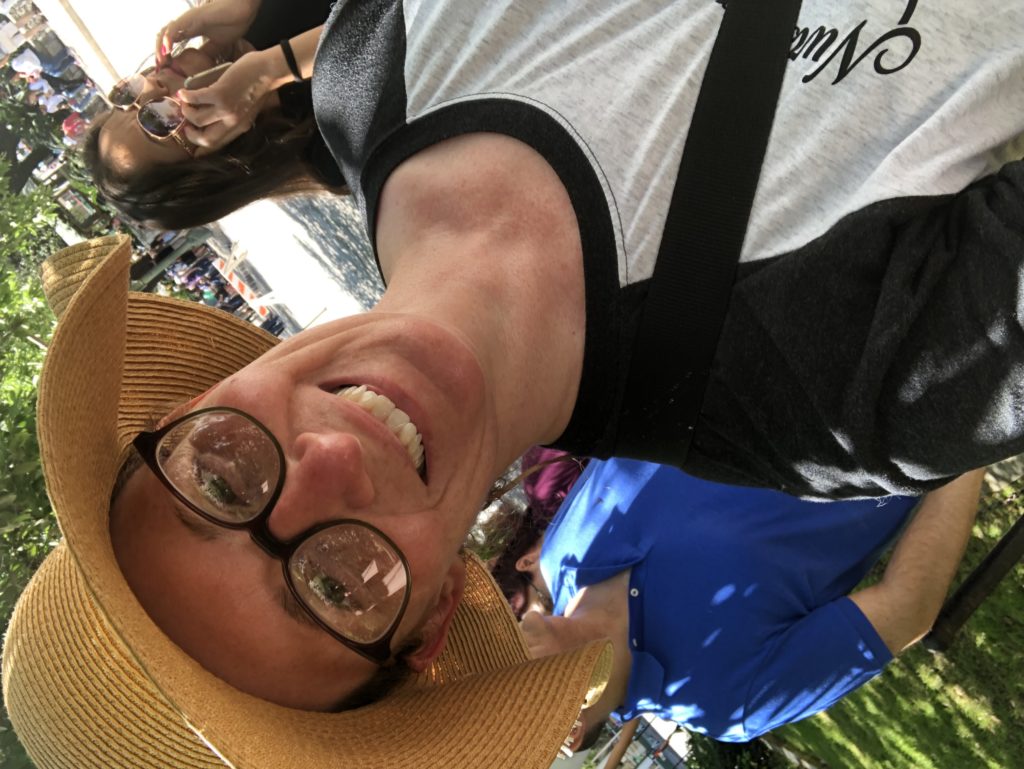 Until tomorrow when my exploration will continue…
ERM