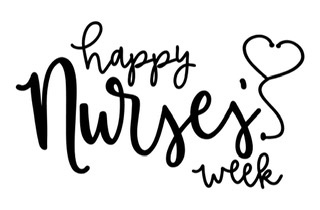 To all my nursing friends, and those who have them in your family, I say "Happy Nurses Week". It may feel like it's been jacked (stolen or robbed) from us, but it's our week. Some nurses are being furloughed, some are told 'we'll celebrate in the fall', some are working away from home, some are sick, some are stressed, and some are just tired. We have no idea what the new 'norm' in our world will be, or when we will ever see a somewhat normal day. But ' happy week'…you're killing it!!
The media and everyone is putting hospital workers (nurses) on pedestals and calling us hero's. Honestly every time I hear it, I cringe a little bit inside — this is my job, I'm doing what I love, and nothing has changed other than we have a new virus we are dealing with. We're getting paid to do a job we've been doing for years.
Though I can live without the term 'hero' being used to label myself (others may relish it); there are some things that I want, things I'm ready to see return, things I wish for those around me, and things I'm very thankful. They are as follows…
I just want to be able to smile at my patients and they see my smile. I want to be able to interact with them, joke, find out their favorite restaurant, be able to reassure their family in person that we are taking care of them, rather than trying to explain to them on the phone what we are doing and that all measures are being taken.
I am ready for people to feel safe to come to the emergency room to be seen. I am ready for people who have been waiting on what are considered "elective surgeries" to get their surgery — it may not be an emergency, but it will improve their quality of life. I'm ready to see my co-workers faces minus the mask and goggles.
I wish people were not loosing their jobs (yes, even nurses). I wish small businesses would have been able to beat the unseen obstacle. I wish restaurants could have sustained themselves in the void of customers. I wish people didn't give each other the evil eye if you dare to sneeze or cough in public, instead of saying "bless you".
I'm thankful that schools and church's have went outside the box of 'normal' and turned to unique ways to stay connected with the students and church members. I'm thankful for friends who are willing to step out of the norm of our social gatherings and go hiking instead and abides by the distancing rules. I'm thankful that as of yet, I have a job and I have my health.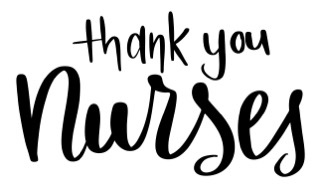 Kicking this week off is not how we normally would be celebrating Nurses Week, things are a little altered and no big celebrations are going on. But I stop to say THANK YOU to all my fellow nurses. YOU ROCK – regardless if you get your pen this week or not!! Our worlds have forever been altered over the past two months, and no two cities have the same experience or have been altered the same. We don't know if we'll have a job, or if we do what that job will entail. Some of us have lost loved ones and workmates. But we still put on our scrubs, we still gown up, we still show up…because it's who we are. And that being said, when the spotlight leaves us, all the free stuff and discounts stop coming our way, and when there are fewer mentions of the word 'hero'….we will still be showing up, because it's what we do.
Every hero fades into the background, and they all have their alter ego for 'normal' life. When the change from Bateman to Bruce, Superman to Clark, Spider-Man to Peter, Wonder Woman to Diana (who was a nurse), and "hero nurse" to nurse occurs…we still hold the secret of our true identity inside of us. It was there all the time, it just took a world pandemic for people to notice. <smile>
Happy National Nurses Week my friends…we've got this!!
ERM, RN BSN