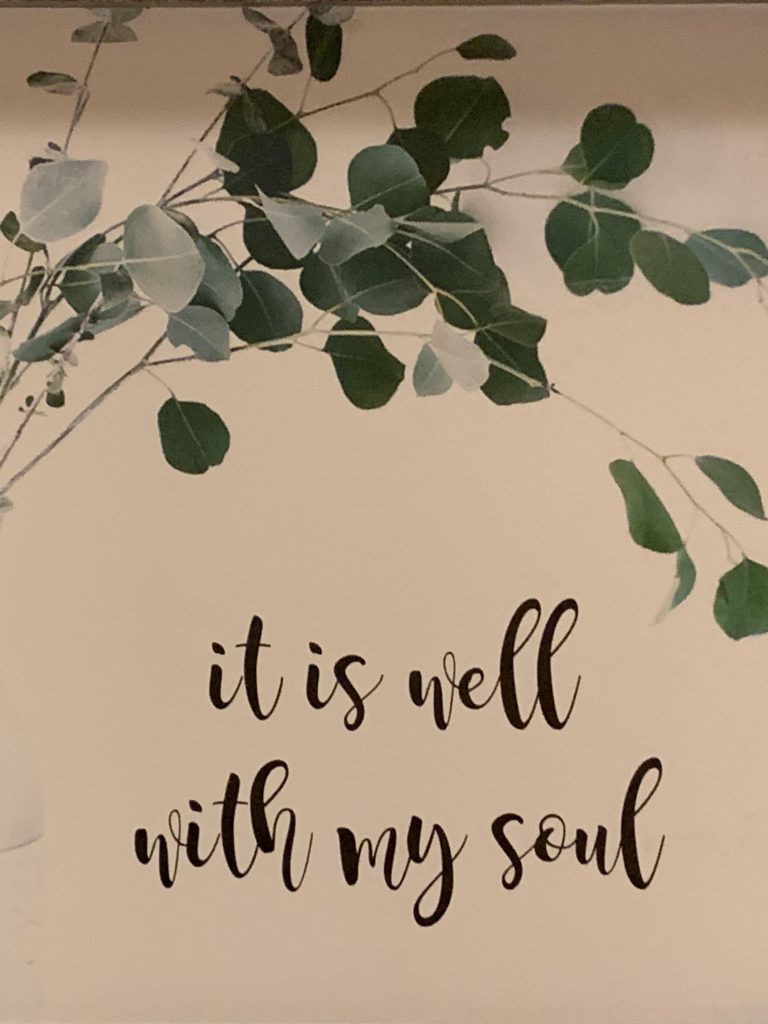 Last year as I kicked off the second year in my new city, there was a word that kept coming to mind throughout the month of January. As I stopped and really focused on it, I realized that it would be the word for me to focus on throughout the year. The word was 'intentional'. I wanted my life to have purpose and to intentionally make choices that would enrich not only my life but those around me. The three months following my proclamation to be "intentional" were very trying and I felt like God was testing how well I was going to embrace the word and if I was willing to really have purpose (with friends, at work, in life). Some days you have to take a deep breath, remember where you are and where you want to end up…then just move forward.
In living intentionally I read my Bible through for the first time, in forever — if ever. I have read Genesis to Numbers more times than I can count, but once I entered Deuteronomy it was a snail pace that then changed to a complete halt. But to be intentional, we started an accountability group and started an app program that kept me on track. I also started a 'breakfast club' type thing and a group of friends try to get together once a month just to catch up and 'breath'.
That was just some of the positives from my focus last year. So as the clock turned over and we entered into a new decade, I started preparing for the year ahead and trying to see where I would be focused this year. My year started off in a little bit of chaos, I moved December 28 into a new house, so my life was full of boxes and trying to figure out where things were going to fit — while working and following through with being an adult (doctor appointments, finding new doctors for eye exams and dental work). As humans we become busy, and though we are doing adult things, things that are a must, we can still lose focus of what is important and get sucked into the "I'm busy" mode.
Here it is at the end of January and I am finally at a point of almost breathing. Last weekend I got to spend some time with family (that I hadn't seen since Thanksgiving) — did I mention that December was a crazy month? They got to see my house (that still isn't one hundred percent yet), we ate and shopped…but more importantly I took a day to stop and just breath for a moment. I didn't worry that the pictures weren't hung on the walls, I didn't worry that I had boxes that still needed to be emptied and insulation to finish putting up in the side room to stop some of the arctic blast from entering my house when I opened my laundry area. It was more important to forget it all, not focus so hard on being an adult and breath. To realize that "it is well".
The word, or phrase, that has been bumping around in my head this month and that I was thinking I was to focus on was "it is well". The story of the Shunammite Woman in 2 Kings has always been a favorite Bible story of mine. She had been given the gift of a child, and he ended up passing away suddenly. The Shunammite lady went to get the Man of God, Elisha, and when she came they asked how it was with her, her husband, and the child. She boldly stated "it is well". Her life was in shambles, she just went through one of the most devastating days of her life…yet she said "it is well".
We all have things in our life that cause us to take pause. We have loss, we have illness that continues regardless of how much faith we have that we will be healed, we have symptoms that plague us daily regardless of how faithful we are to take medications, we have bills that pile up because as much as we try to make ends meet something else seems to happen to cause the debt to increase, and we have life that regardless of how hard we try to face it strong and resilient it sometimes gets the better of us. It is life as a mortal.
Not only do I deal with my own life and ups and downs, in my line of work I deal with others — sometimes they are not the nicest when sharing their time with me, but I know that I'm seeing them at their weakest. It is not necessarily me they mean to yell and cuss at and be mean to, I'm just the preverbal dog that gets kicked when the owner comes home after a hard day. It is in the moments that I will say…"it is well".
Learning to accept that though my brother has been prayed for, has faith, and believes in healing…that it is not God's time yet. Though all the ministers say "just have faith", "just believe". It is well.
Learning to accept that death comes in quickly and takes loved ones away before you have a chance to say 'goodbye'. It is well.
Learning that cancer is not a respecter of persons, families, or generations. It is well.
My focus this year was to be able to stand up and say "it is well". The only picture I have hanging in my house at the moment is at the top of this blog, to remind myself daily that it is well with my soul. To know that regardless of what state I find myself in, God knows…and He cares. As I started this blog I realized that the word that encompasses this is "BREATH". My watch has a reminder to stop and breath for a minute. This causes you to take pause and focus. It is time to take pause and focus…to breath.
Today is the three year anniversary of the death of my Aunt Claudette. This day three years ago spun my world as a individual and as a nurse. I woke up today around 5:30 am, and just felt off. I then realized what day it was and the grief that swept over me was just as fresh as it was three years ago. It was three years ago that I wrote a blog and said that it would "be well" not because of who we are but because of who God is. Another scripture shared was one that Aunt Claudette shared, Isaiah 54:17 "No weapon that is formed against thee shall prosper".
I can go forward into this new year, this new decade, and into life knowing that regardless of what I may come up against that it will not prosper. I want to take the time to pause, breath, and focus when things are crazy. Knowing that is not how life is or has to be. Because though life can throw us curve balls, and there may be days that are devastating, through it all (the good, the bad, and the ugly), I want the attitude and fortitude of the Shunammite Woman, and say "it is well".
ERM