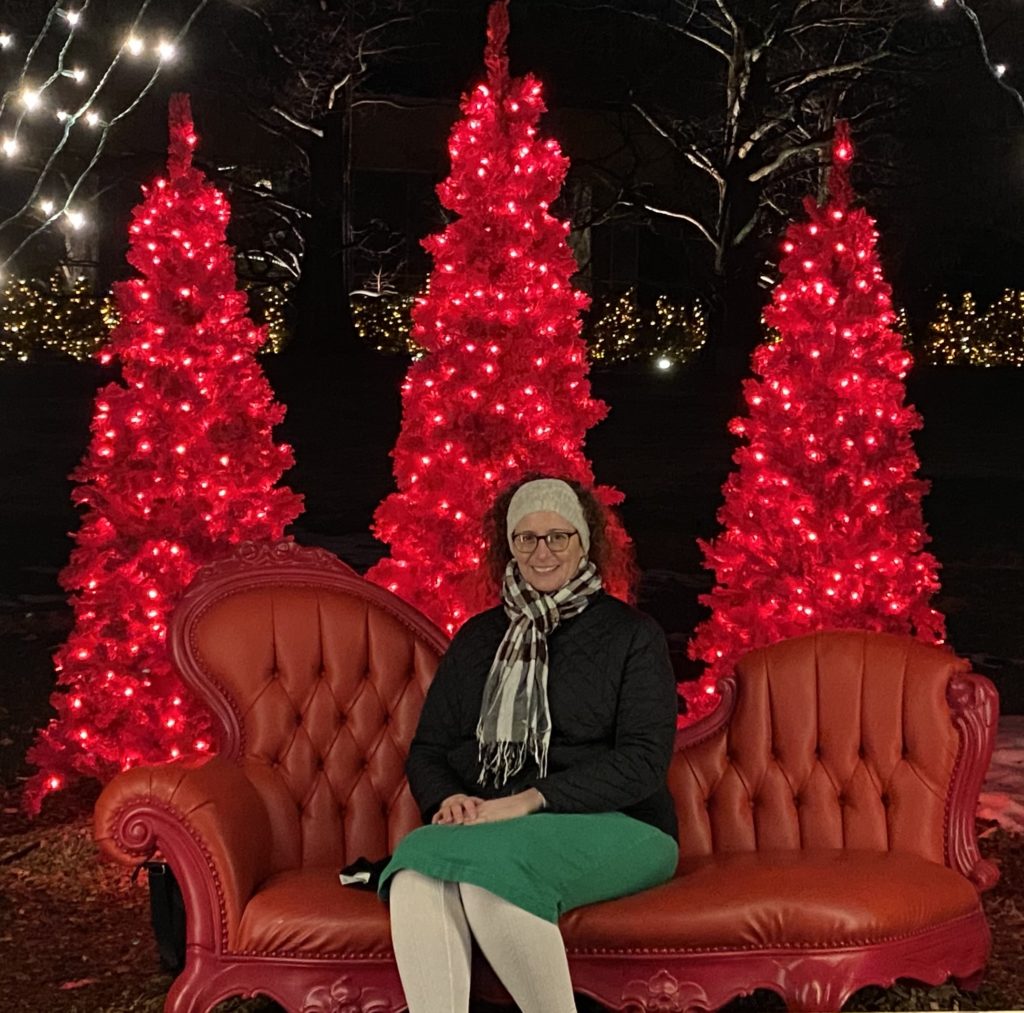 Where to start on a reflection of my year this year. It started my second year in my new city, St Louis, and I had chosen the word "intentional" as my word for the year — how I wanted to have purpose in my daily life for God, at work, and with friends. The world took me to task for even thinking that I wanted to be intentional in my life and I went through a three month period that left me questioning if I was in the right profession and if I should be doing what I was going. It was a crazy kick off to the new year, but I survived.
April found me visiting San Antonio, Texas, for the first time. I went for a birthday weekend. I ended up being their during their Fiesta weekend, had the opportunity to see some neat things, but there were people EVERYWHERE. I loved getting to mark another city off my travel list, getting to see the Alamo, and just exploring the area. Was welcomed into a complete strangers house for Easter lunch after service that morning. It was a great weekend away.
The next adventure for the year was getting to go to Haiti on a medical missions trip and spending the week with the Brian's. I LOVED IT!! I have had the opportunity to travel to several countries and many of the states, but this was my first medical missions trip. Being able to assist people that are lacking even the most basic healthcare options was scary, amazing, and awarding.
July found me celebrating July Fourth weekend with friends on the river. It was a great time connecting, relaxing, playing on the river, and eating great food. Getting to spend the weekend in a 'safety zone' and recharge was a great way to mark the start of the second half of the year.
The excitement of the first half of the year and the recharge weekend in July was definitely needed for what my family faced in August. My grandmother, my only remaining grandparent, went to accept her reward. She went on hospice one day and passed away the next. It was unexpected, though she was in her 80's, until that weekend she went to the hospital because her stomach hurt we were not planning on the need of planning a funeral. Her celebration service was held the first weekend of September, where I shared the knowledge we gained at Grandmas house.
On the fun side I have had the ability to explore St Louis, find fun places to eat, and enjoy the different neighborhoods and the free festivals that are forever happening. My foodie heart had the opportunity to launch a website (that is yet to go live, waiting on my brother) and facebook/instagram sites for my explorations. Giving my friends an opportunity to know of the hole in the wall restaurants in the area that will offer opportunities to eat something different than status quo. I love getting to share my love of food and where to find it with everyone (though some think I'm crazy and don't really go for the food picture sharing). LOL.
It has been a year of growing, trimming some things out of my life that needed to be trimmed, adding new friends, and change. The main change is occurring the end of the year with me moving from my current house I have called home since moving to St Louis in February 2018, into a townhouse I have purchased. It's going to be a change, with several positive aspects, but I will miss living in the city.
I hope this letter finds each of you doing your best. Sometimes our best is just getting out of bed every day, but it happened so you are succeeding. Don't ever let what is happening around you make you feel less for what is happening in your life at that moment — we all succeed/fail at our own pace and in different ways. YOU are YOU and that is all you should focus on. May God bless each and everyone of you through this Holiday Season and into the New Year.
Merry Christmas and Happy New Year!!
Eleisha