It's a beautiful thing to wake up to the electric working.  What?  Well here electric isn't a given.  You don't just walk into the room and flip the switch, adjust the thermostat to make it cooler/warmer (though seldom would you go warmer), because it a work of art to have electric.  If the electric is 'on' then everything is functional.  For other times, and the majority of the time, a reserve is used.  This 'reserve' is accomplished by charging, what to me is something like a massive battery, by running a generator for a few hours at night time. This reserve allows you to use 110w items — like overhead lights and a refrigerator — throughout the day.  A little mind boggling, but I think I understand.  I do know we woke up to the air conditioner working, so the electric must be 'on'. <LOL>
After relaxing and enjoying the morning, we went to Trudy's Kids Orphanage (The Brock House) to see the children. Bro and Sis Brian hadn't been there to see them since being back, they were picking out clothes for the graduation service on Sunday. The kids were excited about the visit, and the cell phones kept them entertained. After outfits were picked out and approved, and I received the tour of the facility/church/school, we headed out to grab lunch.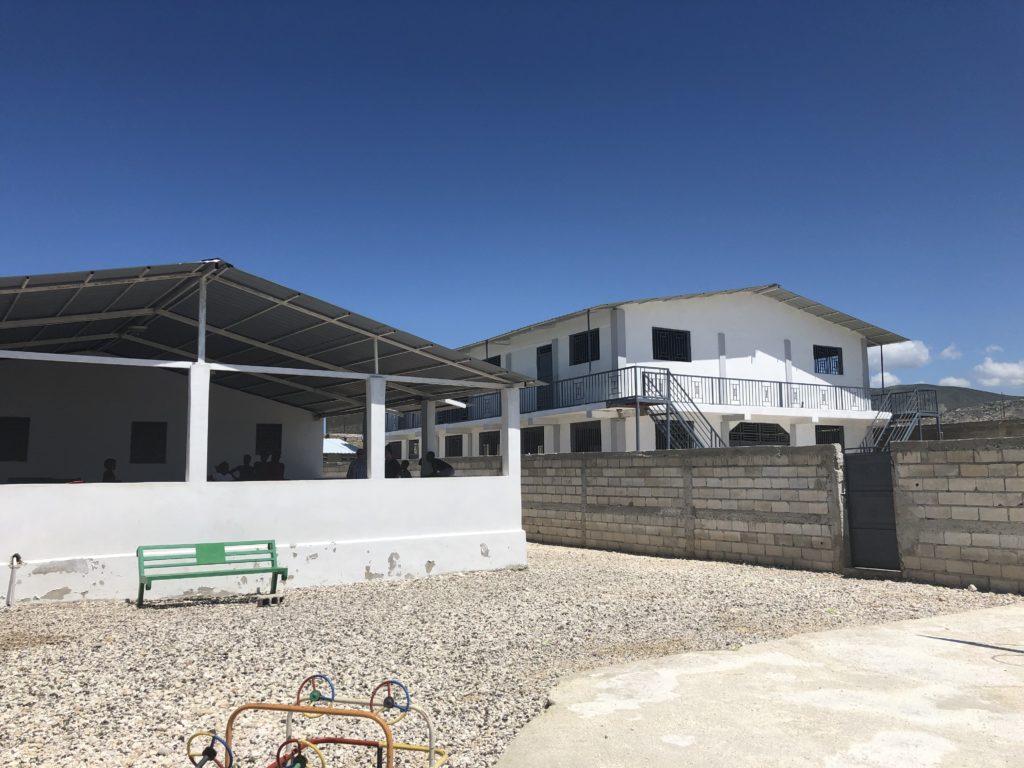 The Orphanage we visited today houses fifteen children. It cost about $200 a month to take care of each child — room, board, clothing, medical, and schooling. They do this through donations, or sponsorships (in whatever increment you can give – but they like to break it down into $50 slots). If you have always wanted to sponsor a child but didn't know how or where to start…I know a place for you. <smile>
We ate at Lafito Grill today. Great burger. The owner is an American who has relocated after coming to work in an orphanage. There was an amazing view, and nice breeze during our el fresco dining.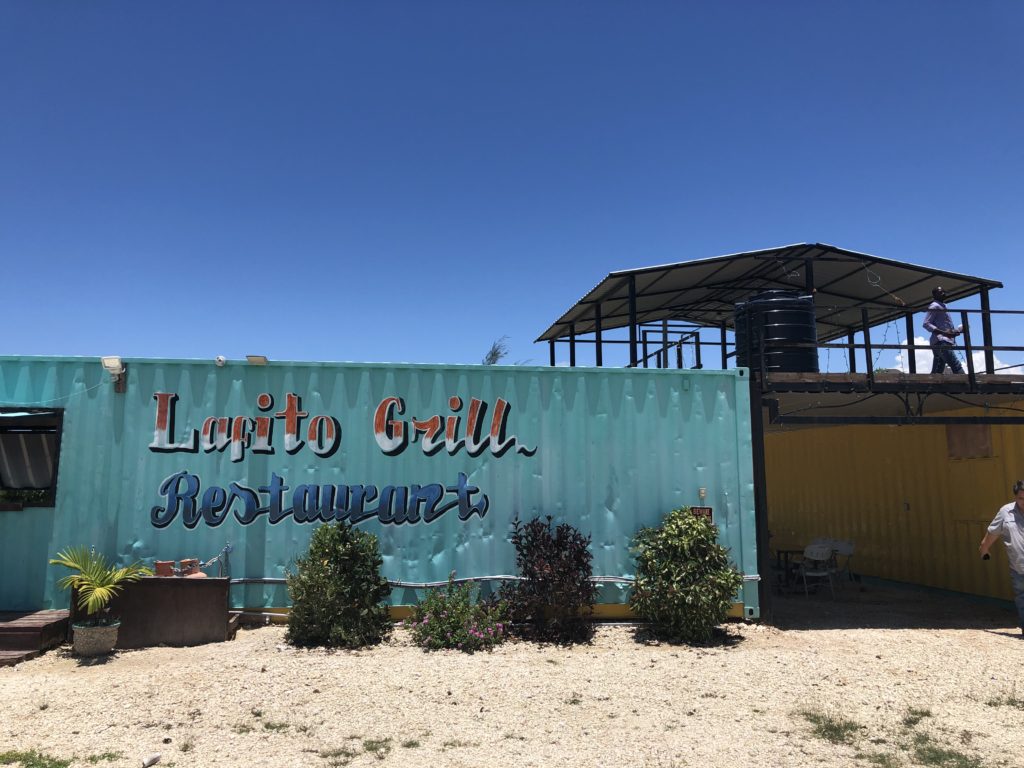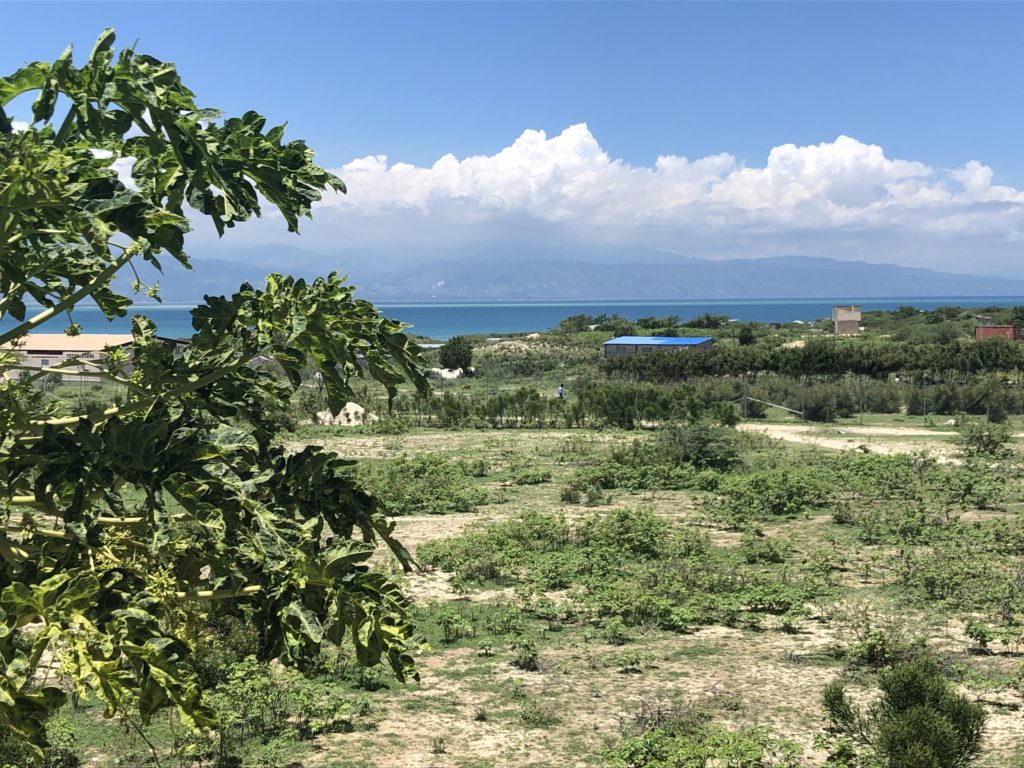 Our out and about time was capped off with a visit to the clinic that I will be working in next week. We were there to check stock and just get an idea of how it functions. A lot of potential is here!! They are looking for someone to come work at the clinic so it has more frequent services for the people. The view from the back patio is breath taking. I am excited about what we will get to do this week. The yard around the clinic is white rock — I'm pretty sure I scorched my eyeballs with the sun reflecting off the rocks. The view was beautiful though.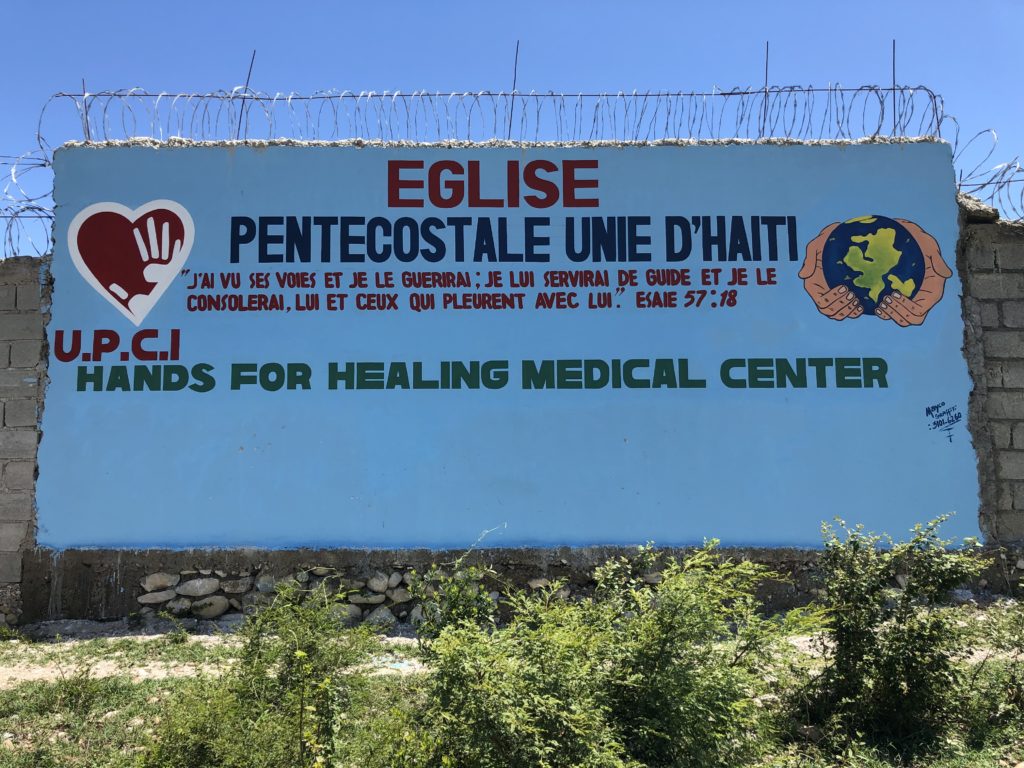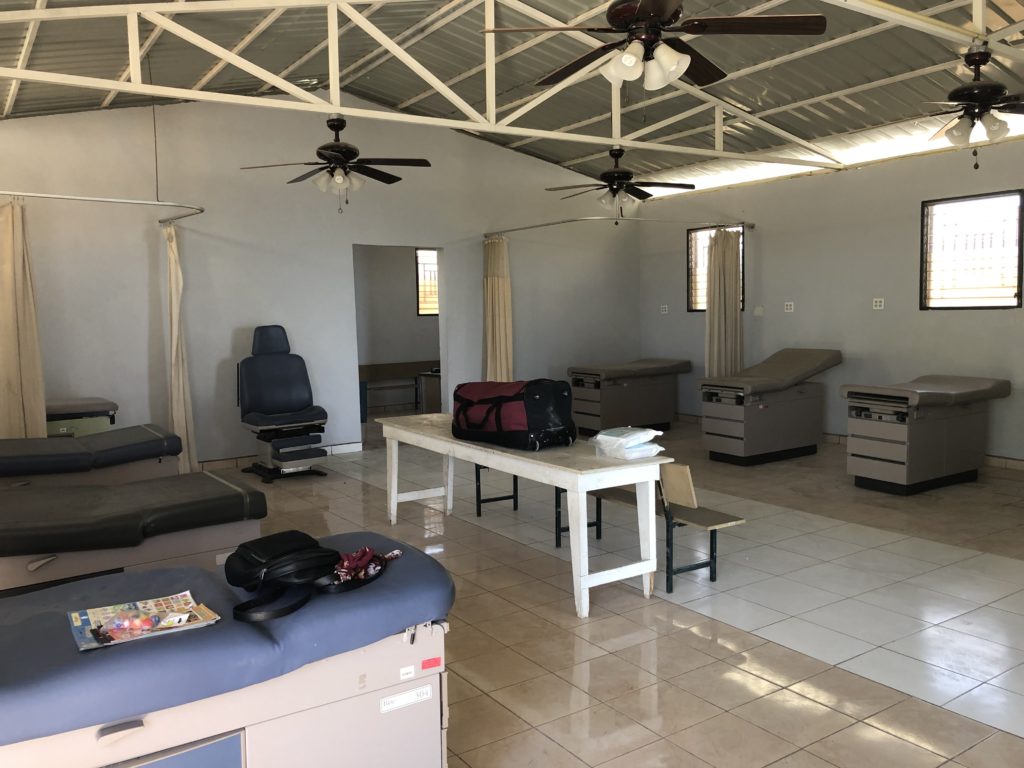 The evening was spent with a visit to the pool, playing games with the English students that were here for class, taking time with the playground kids (local children from the neighborhood who come play on the playground in the compound), and share time with the Brian's.
Until tomorrow…ERM