It's Sunday!!  We road to church on the church van, and attended the service with the Roach's at the Children's home.  I didn't understand much of what was being said, but worshiping with them was not difficult.  I did figure out one of the songs, "He Brought Me Out".  The lyrics say that 'He set my feet on the rock to stay' and 'He put a song in my soul to stay, a song of praise'.  When I figured it out I was a bit excited…because I could sing the words to a song. I am so very thankful for the song of praise that has been placed in my heart…there are days that are not always rainbows and butterflies, but we can still sing because of who He is and what He has done.
On a side note…I do believe my home pastor, Chuck Carr, should come minister here.  Why?  Because he would fit right in with his prayer length. (LOL). Me not understanding the words, I could not tell if it was still prayer or they were talking again…so I kept bobbing my head up and down when I would realize that they were still praying when I raised my head and opened my eyes <face palm>.  Afterwards we went to the orphanage for a few minutes to visit with the children following service, I now have about 100 photos on my phone of random items. <smile>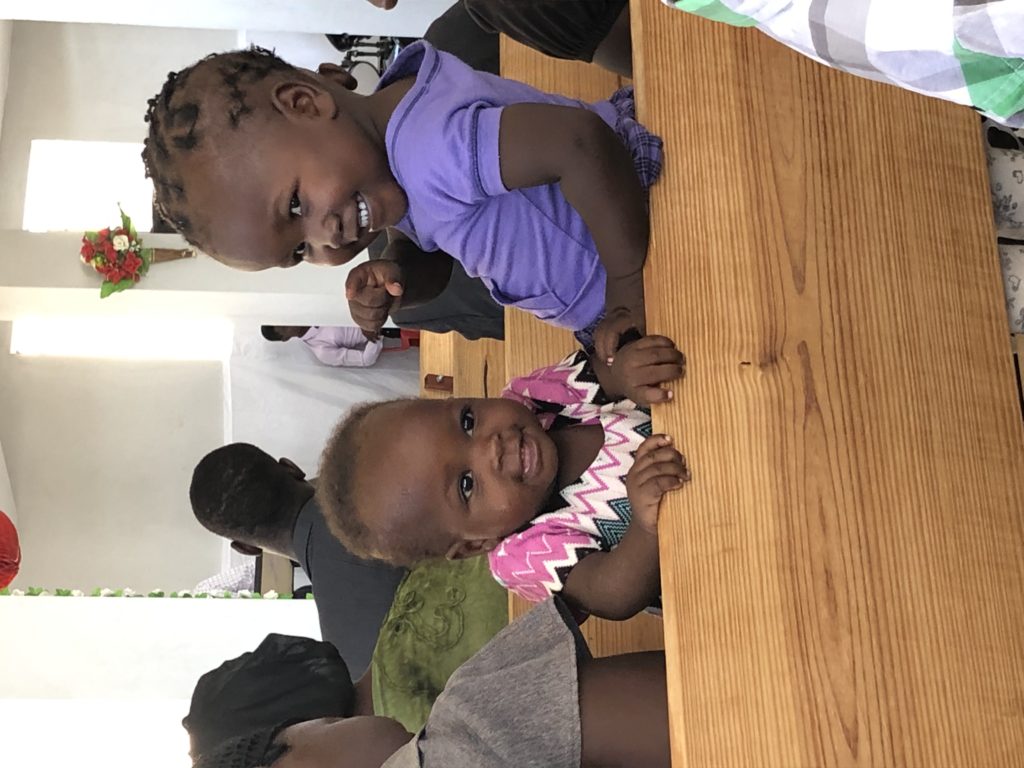 My niece Kirsten, and my friends Reagan Carr and Sydnie Hastings were here a year ago from this time (almost exactly same travel dates). I showed a little boy at church a picture of him and Reagan this morning and he goes "that's my friend". <all the feels>
You know when you have things happening, and you think you did everything right…to realize you forgot something. After my almost 'big' mistake of arriving at the airport later than I should have, I was flying along half way to Miami and realized I forgot to pack my razor. EEEk! I envisioned arriving back in St Louis after a week away looking like a Woolly Mammoth. Luckily Sis Brian came to the rescue with some of her stash she had saved away. Bro Brian did purchase me a little bic razor at the grocery store, and I was trying to decide between the lesser of the two evils — wooly mammoth or nicked legs with bandaids everywhere.
While sitting around today waiting for the Bible School Graduation, I had a 'It's a small world after all' moment. There is a fellow girl here from Chattanooga, Lauren Sloan, who's family were in Uruguay as missionaries during the time I went to Argentina in 2001; she knows my friends Gerson and Jenny Antunez. I texted them today, with the news and Gerson said it was Bro Sloan who set it up for him going to Argentina…the whole reason I met him.
The graduation was in Haitian, except for the message Bro Brian did, so I was a little lost for the most part. But there was no mistaking the looks on their faces as they walked across the stage to receive their diplomas. They were so excited and proud, their families were all in attendance and supportive of this milestone of their lives. I was proud of them and I didn't even know them. The children from the orphanage sang during the service, they did a great job.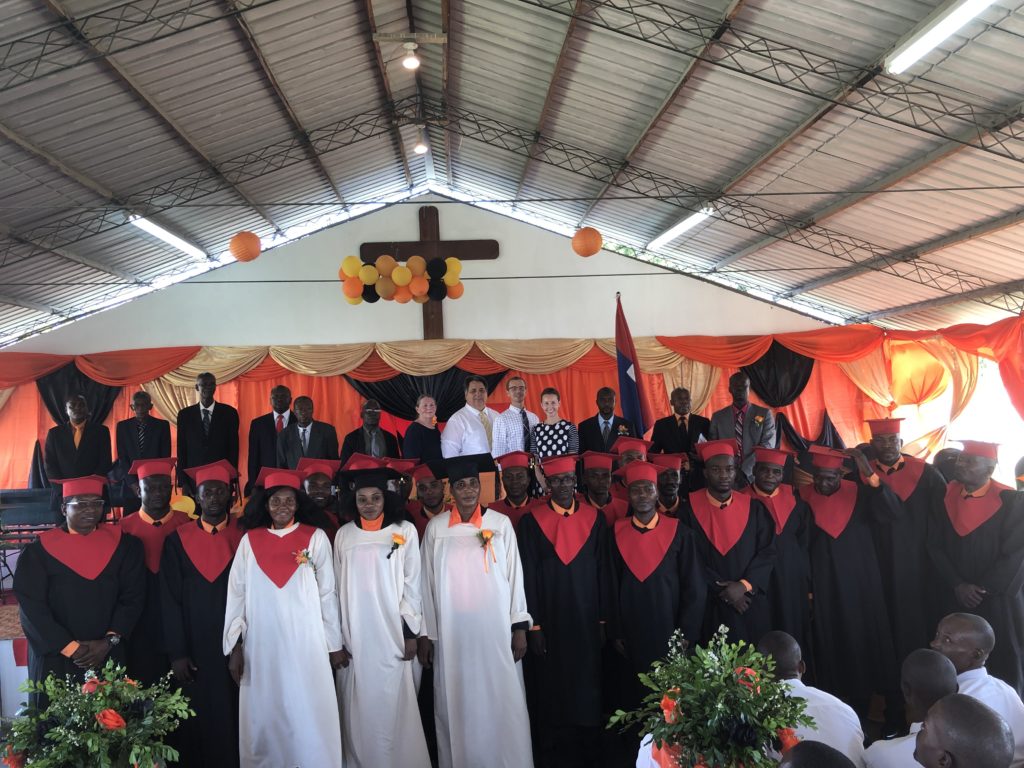 The night was capped off eating on the mountain and share time. It was a good day. The country and the people are beautiful. Looking forward to starting clinic time tomorrow…though I will have to get my head out of American Emergency Room medicine and into Haitian Clinical medicine. May God lead and guide me!!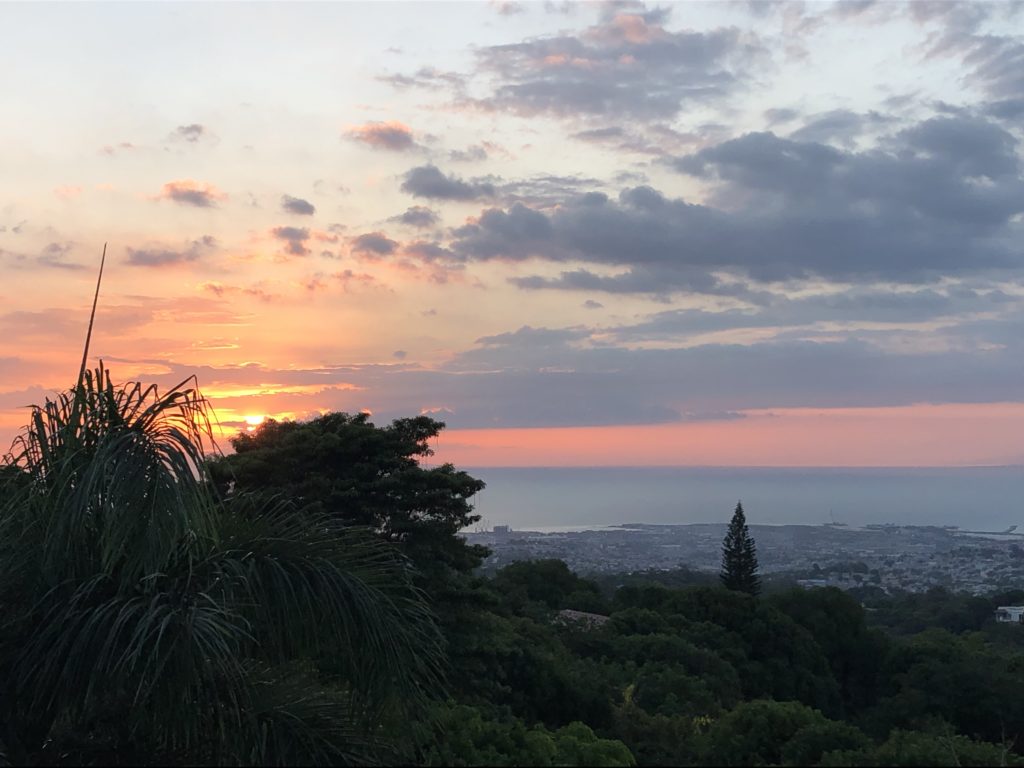 Until tomorrow…ERM