Clinic Day!!  Woke up early to make it to the clinic to prepare for the day.  We arrived and David had straightened up for us and it smelled like cleaning supplies.  I'm a person who likes the smell of bleach, so it was a nice welcome to walk in to the smell of Lysol.  Set our stations up and waited for our patients to arrive. 
Today's group was more on time because our guides had to go pick them up, due to a bridge being "out".  We're not sure if the bridge was partially broke or if a group had commandeered it for toll money.  Richardson (my interpreter) said they tried to make them pay for our people that came across and got into the van, I said "Like Billy Goat Gruff"…he stared blankly at me.  This made me question my childhood memories, but after verification I decided it was an American fairytale and tried to explain the concept of the toll for crossing the bridge. He politely laughed, and luckily I got a patient. <shrug>
Again the trials of patient care without all the 'care' options being available.  Being faced with a six month pregnant lady, no previous care, and tachycardia.  Provide prenatal vitamins, educate concerning follow up, question about cramping and spotting (to try and rule out eclampsia)…but basically having your hands tied.  Then all the signs and symptoms of malnourishment and needing further follow-up, trying to get the proper items to them for best care possible.  Double up the amount of vitamins and pray for the best. <side note here, if anyone is interested in donating for clinical supplies or child sponsorship please contact me, there are options available for donations with tax credit>.  I felt that it went a little better today, I was a little more comfortable in my role and what/how it needed to go.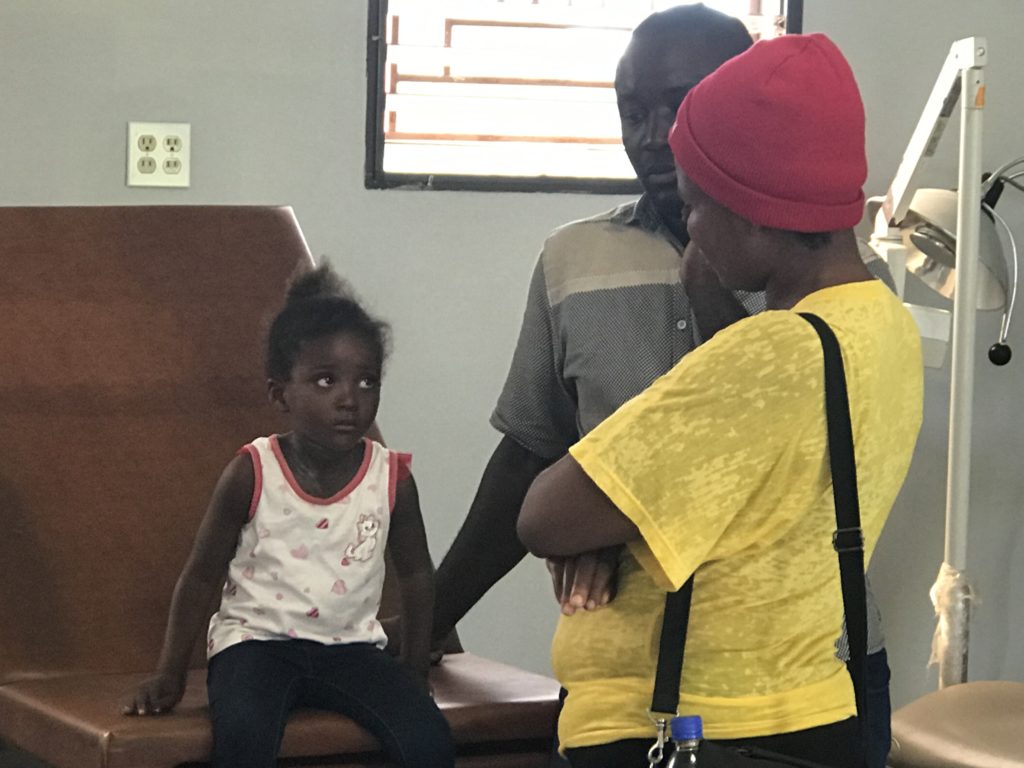 We had a book, "when a doctor is not available", I gave it to Richardson (after ordering a new one for its owner to have waiting for me at home) and we decided that he would become a doctor and he would be telling me what to do next time.  He was a great help and knew information from previous clinics that he could educate while I put together items needed for the patient. A Win-Win!! 
We packed up the clinic and went to the orphanage that brought their children to Monday's clinic for follow up on some of the children and also to take gifts (cookies). The coordinator took us on a tour of the orphanage, the kitchen area and sleeping quarters. The children sang for us and were excited to see us. The living conditions were better than some but would make most Americans — especially the new snowflakes cry foul and injustice. These children are grateful. The boys were even straightening the blankets on the bed and putting there shoes 'away' — stuffed under the edge of the bed, showing their pride in what they have.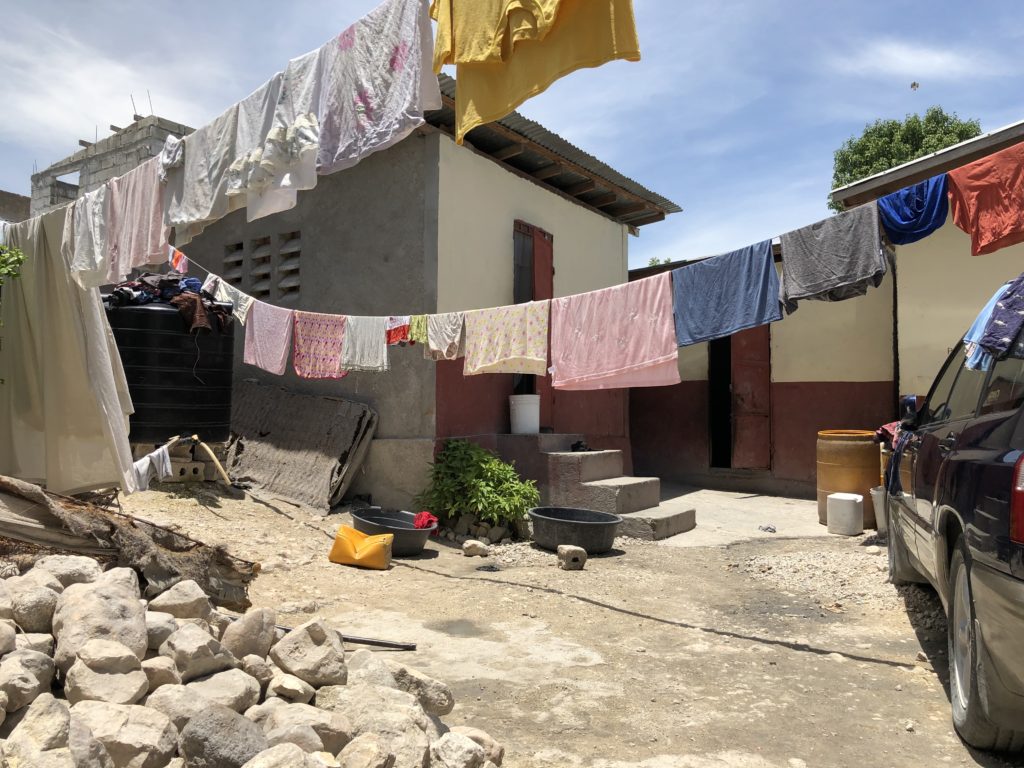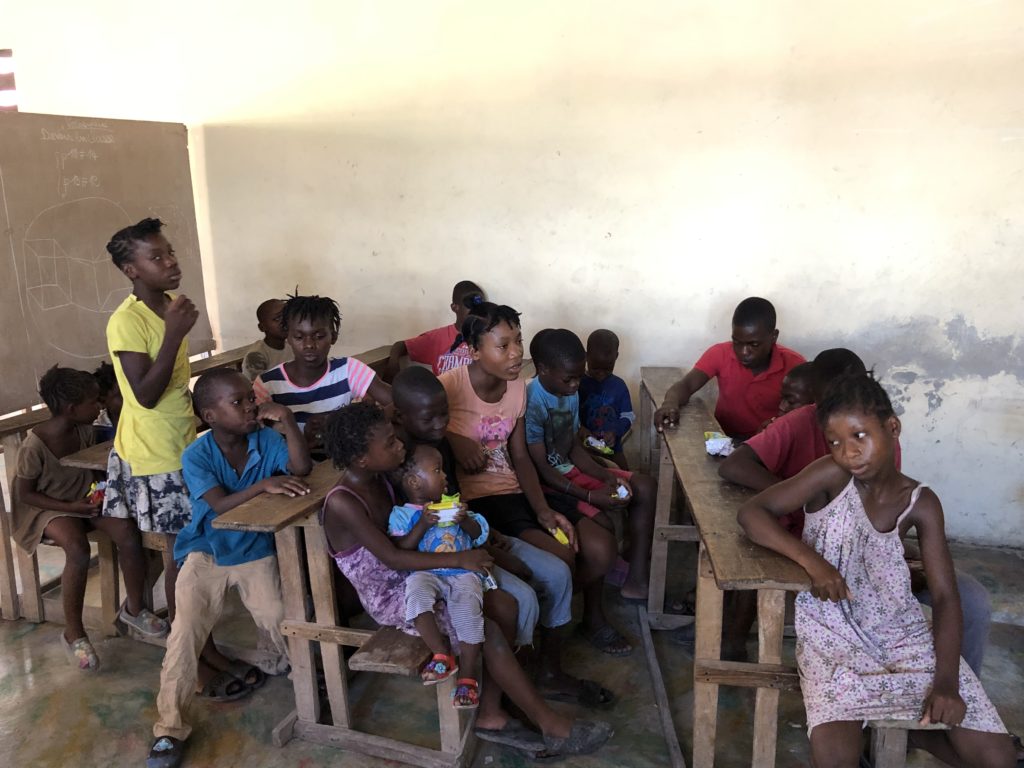 After grabbing lunch we went back to the compound for "Playground Time". Ended up playing a round of 'around the world' with a couple of the guys…I won!! Guitho and Willmer took on me and Lauren. Guitho was ahead and when I caught up he would start praying that I would miss it, I was very excited when I made my last basket. We shared the sugar cane and handed out cookies to everyone. It was a great relaxing afternoon.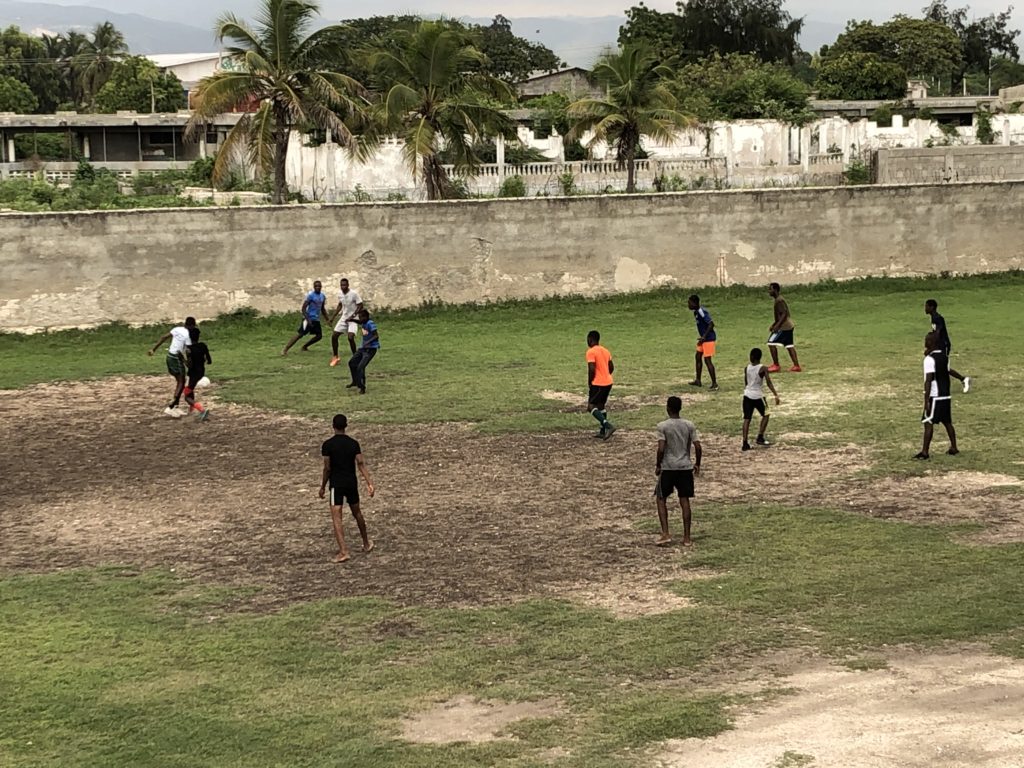 Growing up we were always taught that when you go to someone's house you go to the door and knock, never sit in the drive and honk at them to come out.  Here the norm is that you pull up and start honking, or start honking even as you approach the drive…because here they have to open the gate for you to enter before reaching the house.  By the time you make to the house the owner is well aware that you are there and will great you on the porch/lawn.  
I obtained a coffee coke today!! Oh my. We couldn't figure out how much caffeine we were ingesting, but if you like coke and coffee, this would be your drink. It taste like the Werther's Original's candies.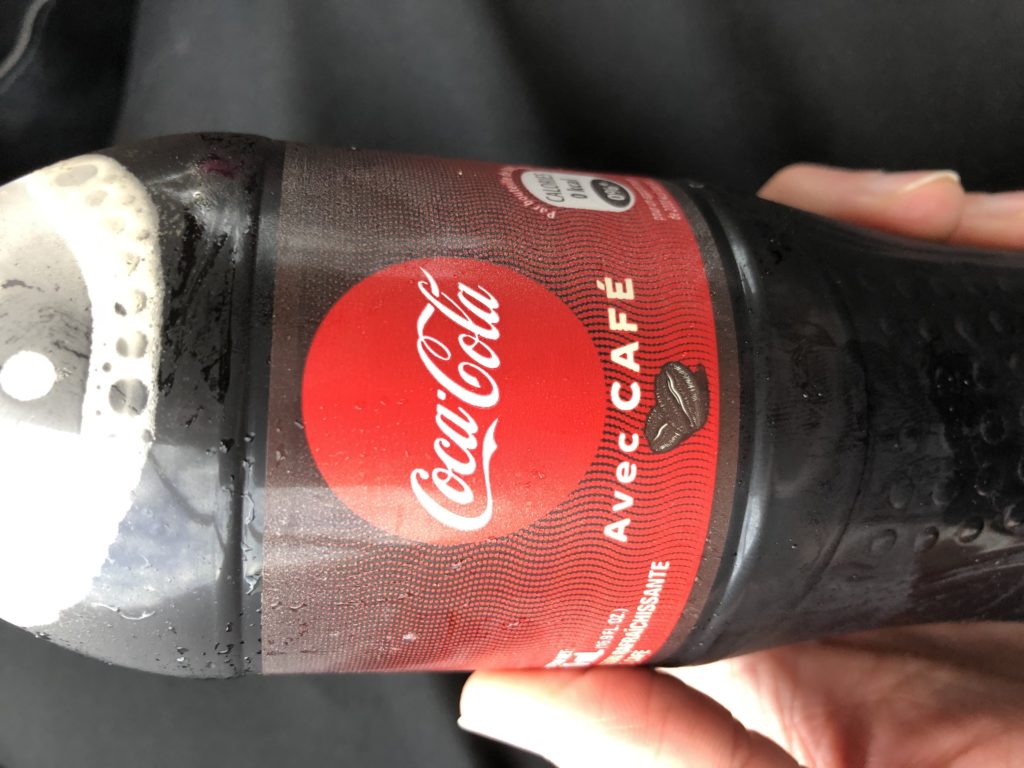 It was a great day!!  I sometimes speak before I consider what is about to come out of my mouth, something I thought I had conquered but apparently needs some more work.  I have one day left here…and I am not looking forward to my departure date.  
Until tomorrow…ERM