Today was a 'sight seeing'/running errands day. We went up the mountain to Petion-Ville to the Caribbean (a large supermarket) and to Fermate to the Baptist Mission. We had lunch at the Baptist mission, I grabbed a keychain — one made from their pressed metal they hammer out, and then we toured the mountain some and picked up some supplies needed at the compound.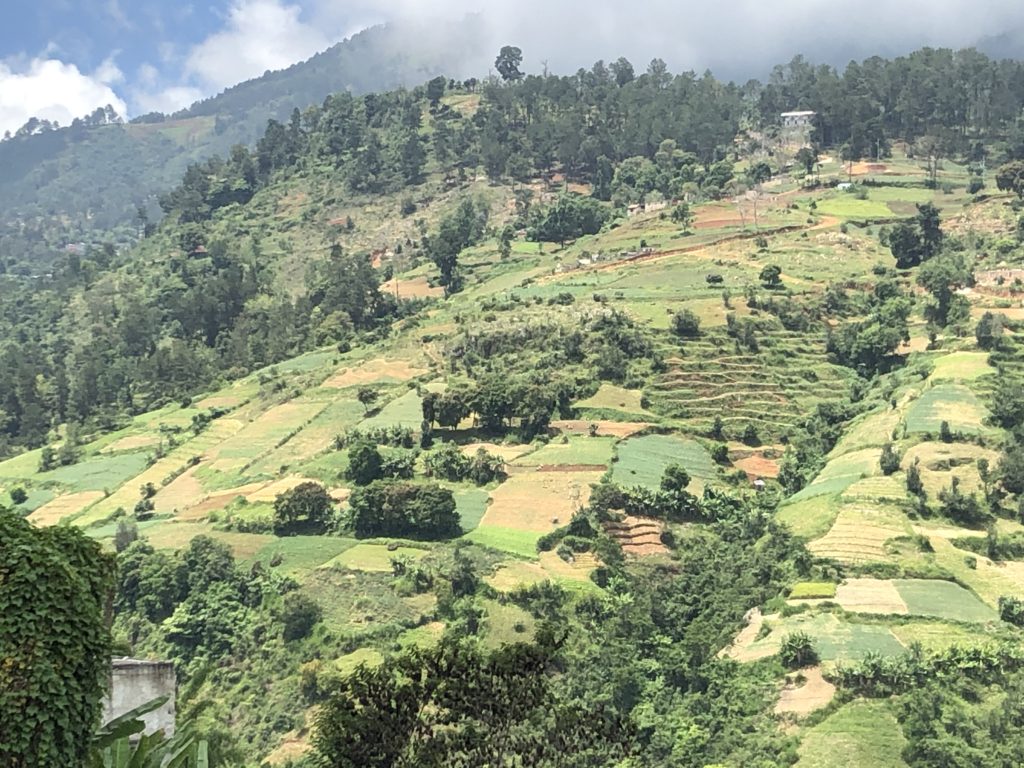 As we drove through downtown Port au Prince, there was a large market that lined the roads. It is where a lot of street vendors come to buy their supplies for the day. The smell was pretty amazing to say the least, one of the main items is produce and when you have composite piles of old produce piled around that has baked in the sun for days…well, maybe you can grasp the idea. Think old garbage that was not picked up, a dog tore the bag open and it's been sitting in the sun all day, then you walk by and get a wif. There is no 'city center', no tall buildings, no beautiful parks to mark the 'city'…just rows and rows of people with items for sale.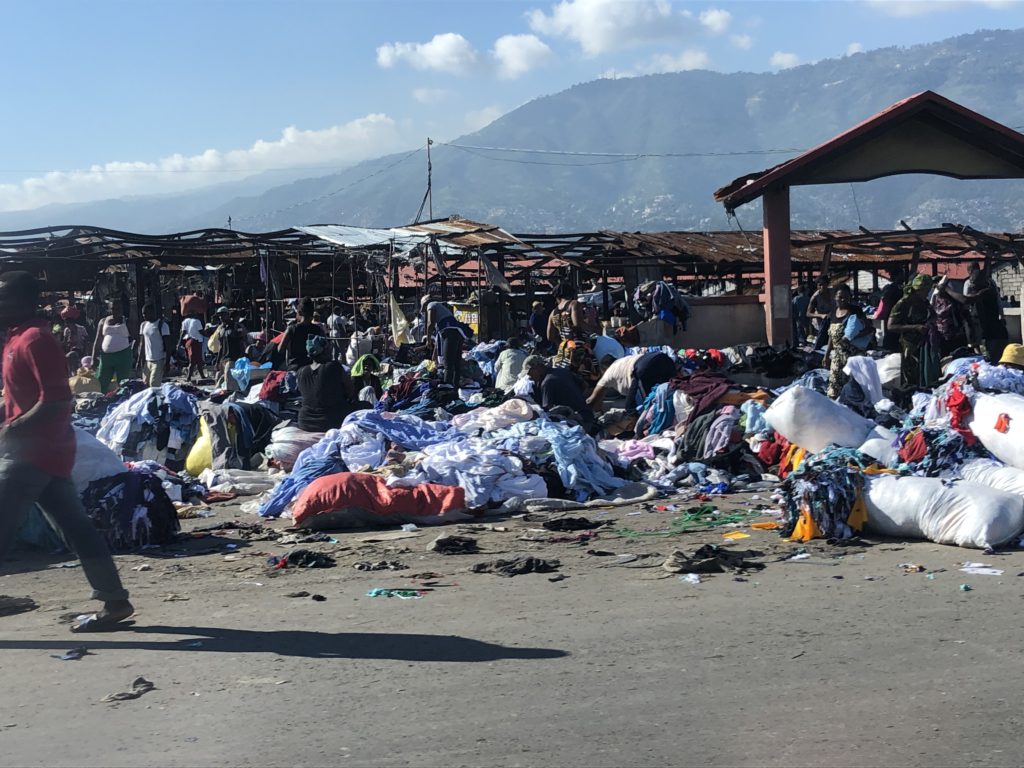 The other night while we were driving around I asked if they had cats, I had not seen one since being here. There are dogs, that 'all' look the same — skinny, brown; and goats. I really do think the 'domesticated animal' of Haiti is the goat…they are everywhere like cats and dogs are back home. But back to the cats, some businesses have them for mice control, and others are part of a dinner menu. <wide eye stare>. So my mongrels would be considered a delicacy <LOL>. Today on our trip up the mountain we stopped at one of the many (570 and counting) churches to see their new facility, and they had cats!!! Yes, I did pet the cats. <smile>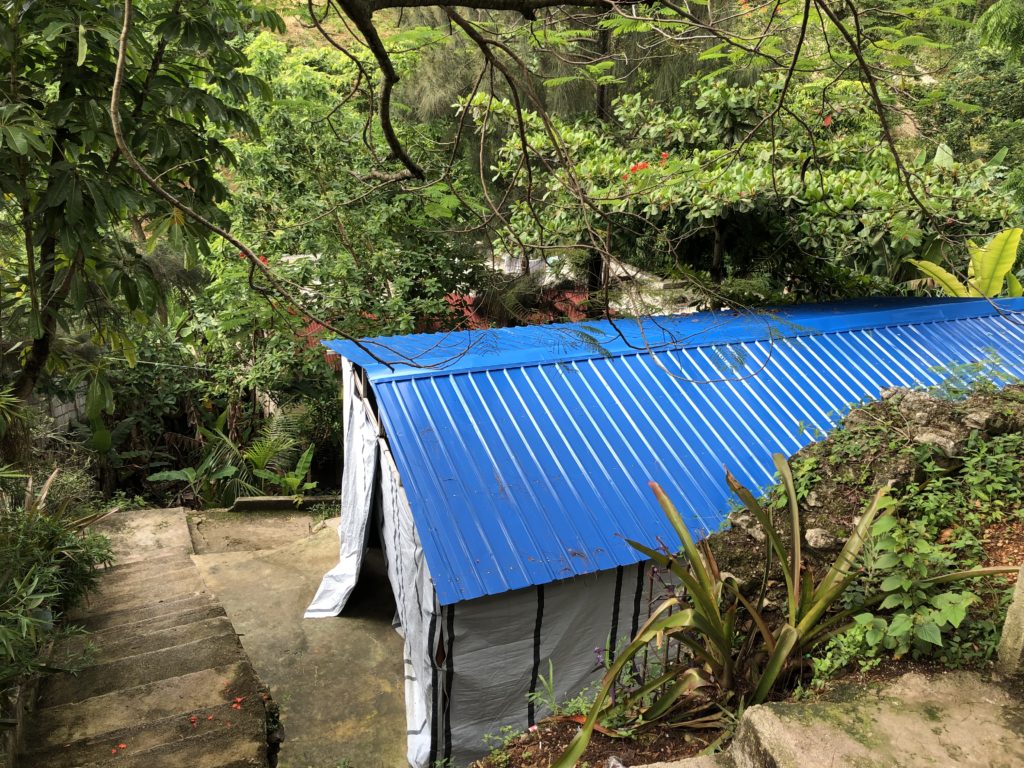 Electric.  I know I covered this before, but it really is a commodity here.  The government shuffles where the electric is 'available' and where it can be 'spared from'.  Many places do not have electric ran in their homes, but for those few who do, there is a light that lets you know it's available.  When that light is 'on' you know you will have air without the generator. When generator time is up, and the electric is off, just open the windows, pray for a rain that will cool it off some, and have the fans turned on high.  But it is nice for those without a generator to have access to electric.  As I type this, after a quick nap, the air came on, and the light bulb on the porch is glowing…we have been shown favor and have electric. 
As we were driving around today you can still see the devastation from the earthquake that happened in 2010. There are buildings that are still half standing, piles of rubble on the side of the streets, and buildings that used to have walls now stand with a structure but no walls. It's crazy for all the 'help' that nine years later the country still has remnants of a natural disaster. The people still live, work, and function through the chaos…living daily with reminders of those that were taken.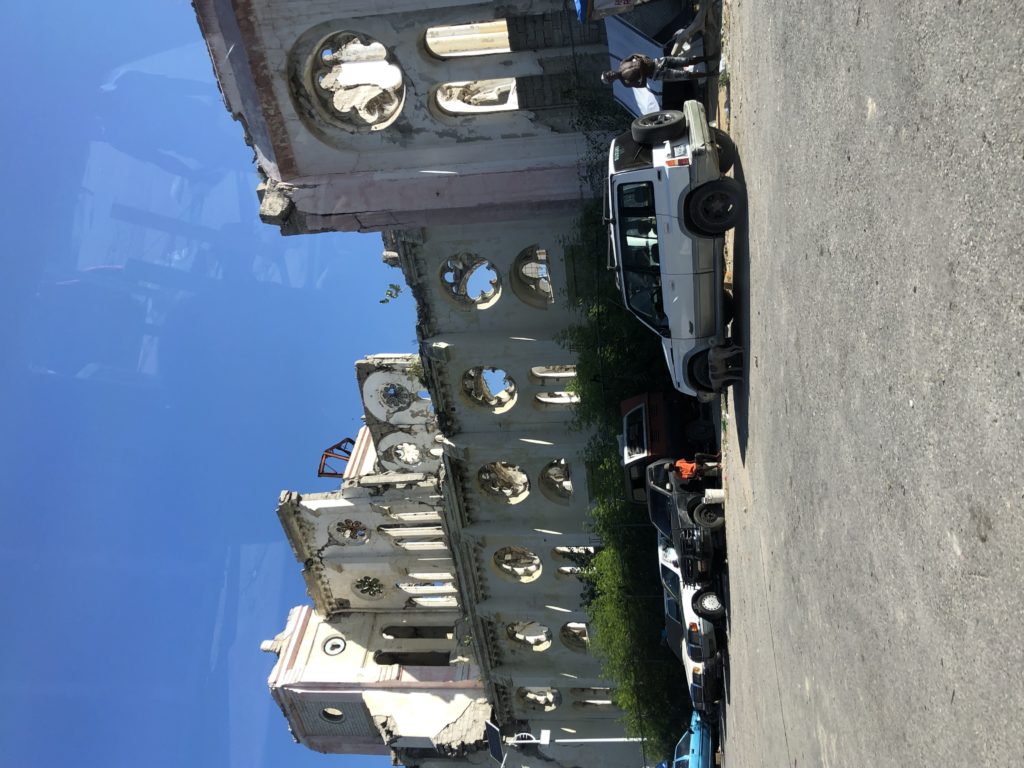 Upon our return to the compound, we napped, then interacted with the playground kids. 'Playground Kids' are kids from the local neighborhood who comes to the compound Monday-Saturday for a few hours a day to play basketball, soccer, or just hang out at the Brian's yard. This is something they started to bind the community, and from this they have students that have graduated from their Bible College and others that are in church. Sometimes it's not just preaching that reaches…but showing them that you love them and being involved in their lives. "Not by bread alone…".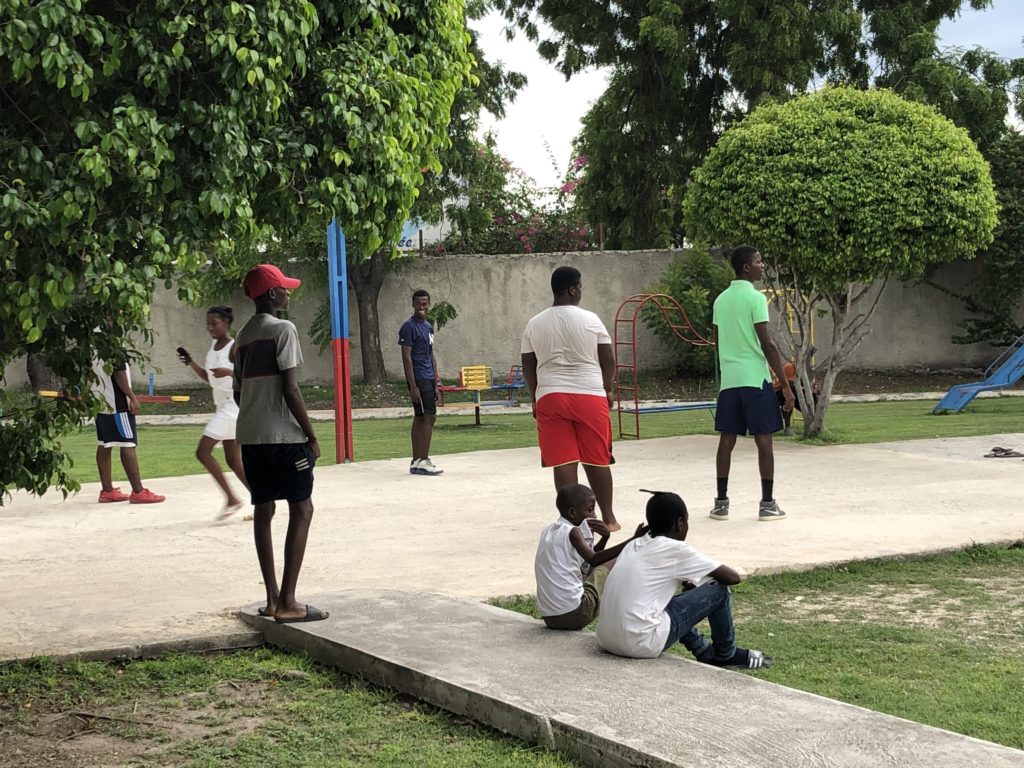 The night was capped off with pizza and fellowship, we are gearing up for our clinic in the morning.
Until then…ERM