Before I get into day four activities, which took me out of my comfort zone, I'm going to tell you about my dinner last night. After the Alamo and relaxing for a bit I decided to go out for dinner. I wanted something other than Mexican so I opted for another Guy Fieri restaurant for pizza. I went to Dough. On arrival when they found out it would be a seat for one they gave me the option of the 'chef's table' <which was really just the bar looking into the cooking area> or the bar; making it so a single person wouldn't take up a four top table. I opted for the chef's bar stool and proceeded to order enough food for a family of four. 😂 I had the burrata sampler and a margherita pizza. I then found a local Baklovah bakery and stopped for some treats. It was then off to bed to be ready for Easter…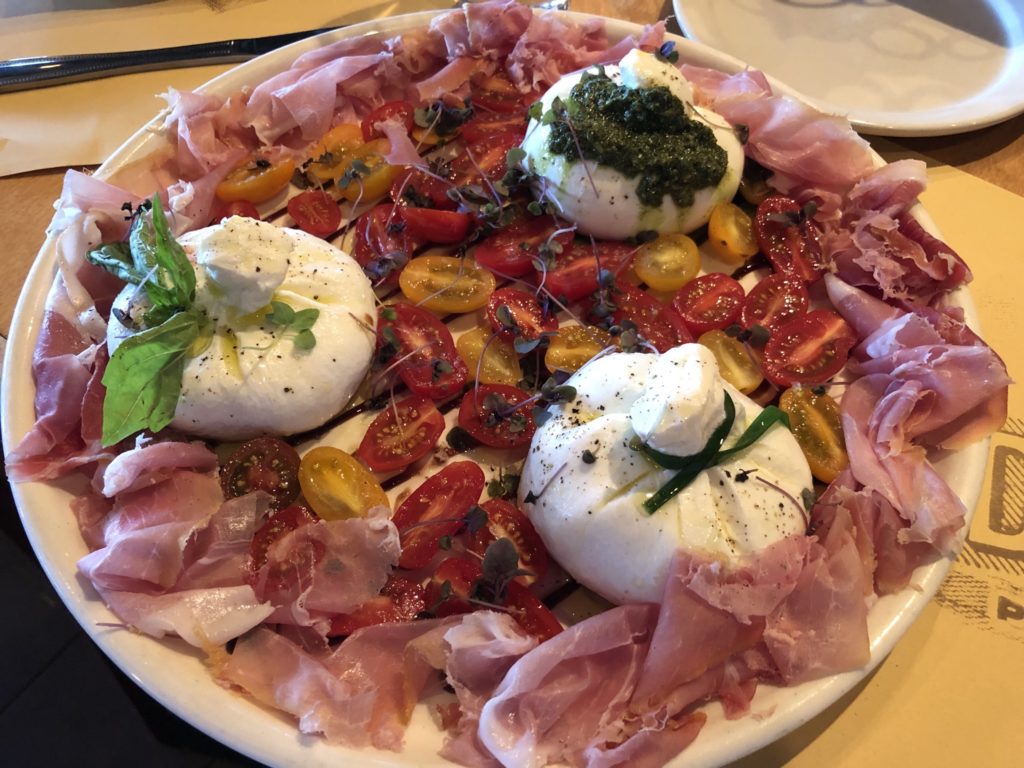 Easter Sunday!!! As I said in my initial post I did not realize that I had planned my trip over Easter weekend. The one Sunday (other than Mother's Day) that people attend church (who normally do not)…basically everyone goes to church on Easter. So I was in a quest to find a church to attend, a friend (Cesar Munos) recommended Hope Center Church, so after debating between two churches I decided 'yes' to Hope. The service was exactly what I needed; the minister Bro Scoggins preached on 'Love Like Fire' — it's consuming, it can put the pieces back together regardless of how broken. They did a video with a new take on the cardboard testimonies, the individuals wrote their testimony (of what they have overcame) on glass and they threw it down and shattered it. They had a heart with pieces of the testimonies…it got me in the feels.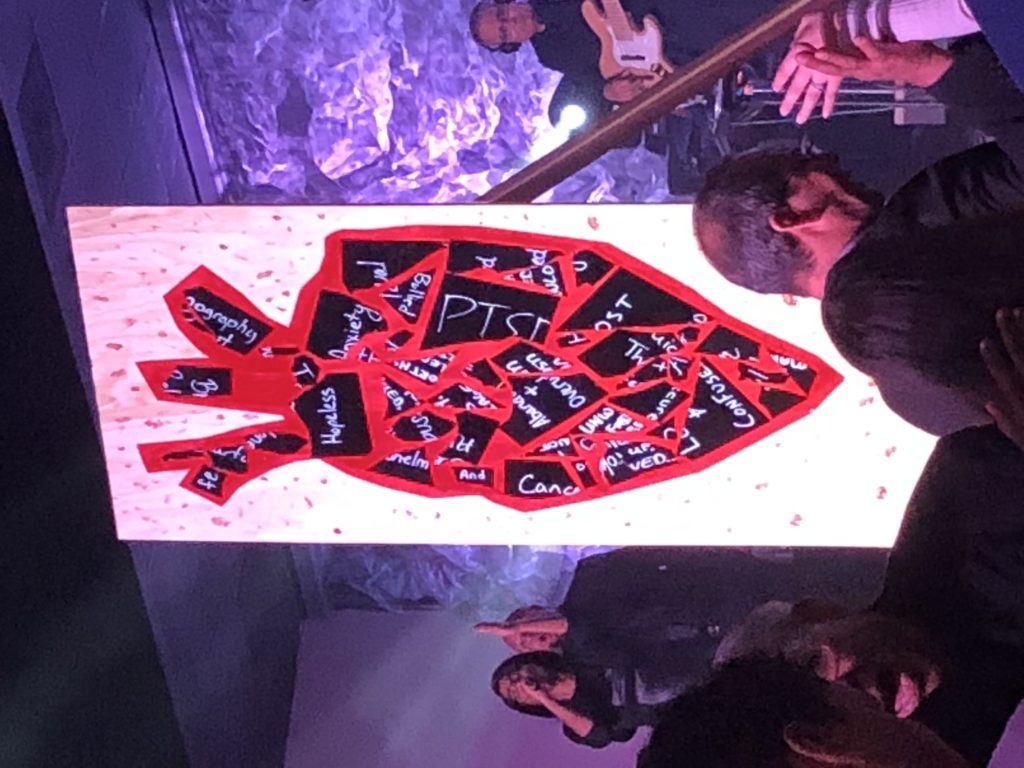 On arrival to the church everyone was friendly and welcoming. I started talking to the church secretary and before church started I had been invited to her friends house (The Lux's) for lunch…though she herself was not going to be there. LOL. If you know me at all I am not one to be the social butterfly or to speak to people I do not know. My brother and my dad never meet a stranger, so in my endeavor to live my life intentionally (that word may be the death of me by the end of 2019), I swallowed my fear and accepted the invitation. So after service I drove out to a complete strangers house, whom I did not meet until I arrived, and had Easter lunch with a group of individuals from all stages and walks of life. And I survived!!
The Ramirez and Lux families hold Sunday lunch for individuals that are new to the church, new converts, or singles as a way to allow these individuals to connect to one another and get established into the church. Very cool concept, and it allowed me to have a place to go so I did not eat alone on Easter.
They found out through conversation that it was my birthday weekend, so they sang to me and another individual who's birthday is tomorrow. We ate, talked, and relaxed in the garage and patio of their house. When leaving they told me about the Painted Churches of Schulenburg. So my quest was to go see them (they were about 1 1/2 hours away); but for someone that grew up living in the middle of nowhere, that it took almost an hour to get to a Wal-Mart, I was up for the drive. What I wasn't ready for was for the churches to be locked…out of the four I went to I was only able to get into two. These churches were built, designed, and painted by the German and Czech immigrants. Many were associated with schools, and all their buildings are still there. They were neat to see and the graveyards associated with them were neat.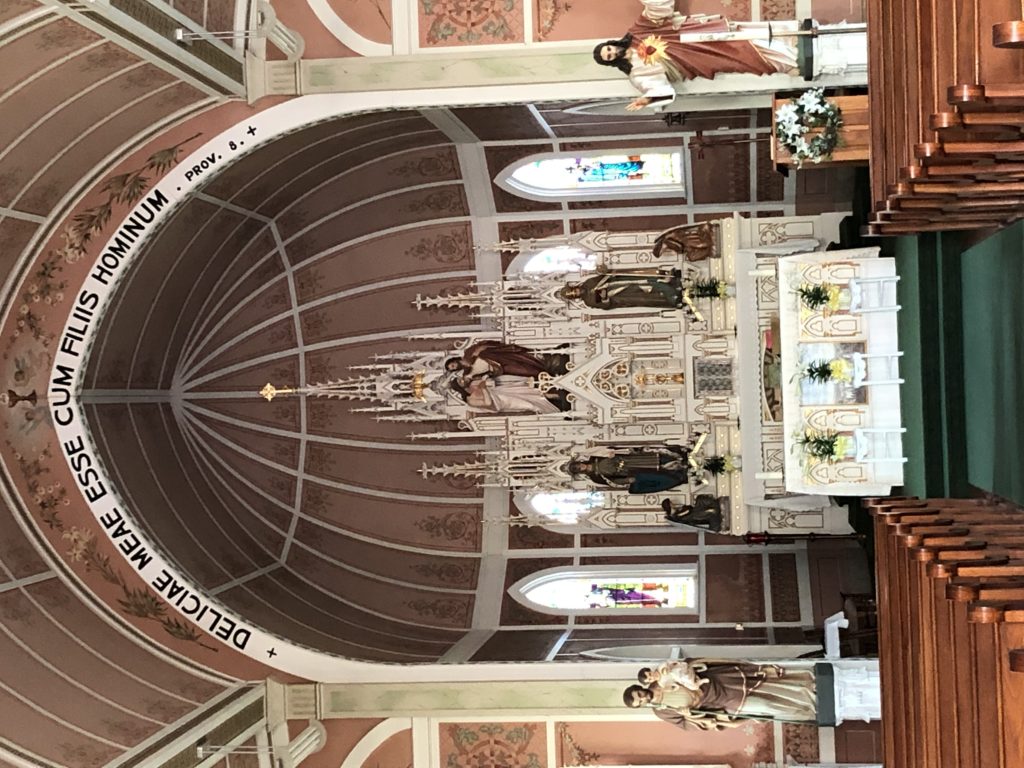 After seeing what I could of the churches, I came back to San Antonio to pack and prepare to leave in the morning. I was going to grab some BBQ but the place I wanted was closed, so I ordered a gyro and some eggplant humus from Habibi.
It has been a great weekend, looking forward to seeing my mongrels tomorrow (Pixel and Callie).
One more day of adventure…traveling, that always seems to be an adventure with me.
Until then…
ERM